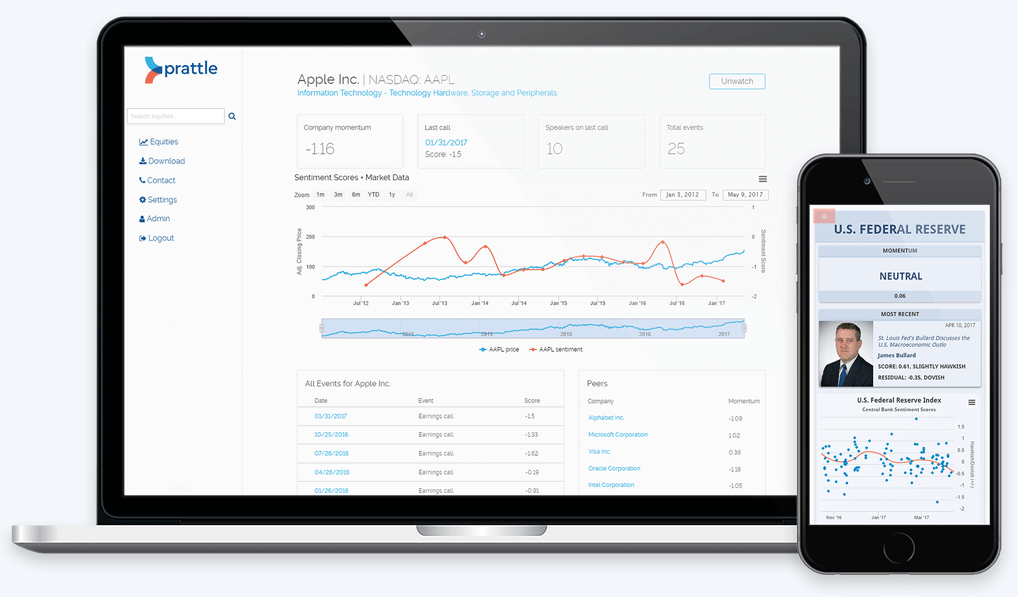 Our trial gives you 30 days of full access to our central bank or our equities (beta) product suites, including user portals, email alerts, APIs, and full customer support:
Prattle Portals
Our user portals are visualization and analysis toolkits designed to help you explore, understand, and use our analytics.
Prattle APIs
Our real-time API feeds directly integrate into trading models and other forms of analysis.
Prattle Email Alerts
Our real-time email updates contain analytics for the sources of your choice.

Prattle Customer Support
Our support includes original content that contextualizes our analytics and immediate, personal attention from our account management team.
Start Your Prattle Trial Now